For years we have been hearing about the ways in which Brexit may impact many things in our everyday lives. It's a topic widely discussed, and with ever-increasing frequency. But what will it mean for UK copyright law?
Our current copyright laws were written in accordance with rules from the European Union. As of 1st January 2021, following a period of negotiation, there will be changes to the way that copyright is regulated within the United Kingdom.
Copyright Eligibility and Duration
Though the UK has left the EU, the UK is still a member of international copyright treaties, which means that rules on copyright eligibility will not change.
All current and future UK copyright works will still be protected in the EU after January 1st 2021, and vice-versa.
However, there may be changes to the copyright duration of some works.
The UK will protect copyright from non-EU countries for either the length of that country's stipulated duration, or the UK's stipulated duration, depending on which one is shorter.
Before January 1st 2021, the UK exempted works from the European Union, allowing the origin country to decide the copyright duration.
After January 1st 2021, EU copyright works will be subject to the same rules as copyright works from other territories.
Broadcasting and Online Content
Before 1st January 2021, satellite broadcasters needed only to get the rights
holder's permission from the country of origin to stream broadcasts in other countries of the EU.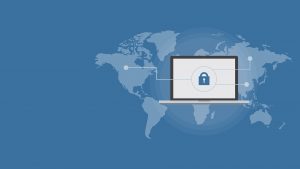 After that date, this will change so that satellite broadcasters will need permissions both in their area, and also in the one in which they hope to broadcast.
Copyright works from other countries wishing to be shown in the UK will still only require permissions from the country of origin, in accordance with UK law before January 1st 2021.
The portability of online content service, which allows people travelling across European Economic Areas to access their online content as if they were in their home country, will be revoked.
The rule allows people travelling to the EU to access content available to them in the UK, without permission from the country in which they have travelled to.
Content providers will now need to acquire rights to stream content in each country it is being shown in.
Orphan Works and Artist Resale Rights
The orphan works (works where the author is unknown) copyright exception will no longer apply to the UK.
This was an exception allowing institutions such as libraries and archives to make orphan works available online without permission.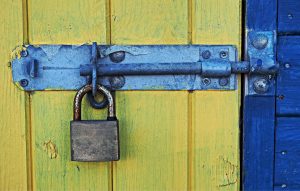 All UK institutions with orphan works made available prior to January 1st 2021 must cease use of them or risk infringing upon the copyright of the orphan work. However, they may be able to reinstate their use if they obtain a licence.
Artists' resale rights allow artists to earn royalties each time their art is sold
and the copyright will still belong to them. This is in alignment with the Berne Convention. The UK will continue to provide artist resale rights for other countries provided they do the same.
The Marrakesh Treaty
The UK will remain a member of the Marrakesh Treaty which is an international treaty aiming to create access to copyrighted works for visually impaired people.
Under this treaty, the EU allowed charities and other official representatives of visually impaired people to produce accessible versions of copyrighted materials without risking infringement.
Distribution of these accessible formats between the UK and EU may be impacted after January 1st 2021, but no other aspects of this regulation will be changed.
The UK will become a member of the treaty apart from the EU on January 1st 2021.
For a more complete and detailed list of the changes to UK copyright law
after Brexit, please visit the Government Guidelines page.
---
Disclaimer: The information given on this website does not constitute legal
advice. We recommend that you seek specialist legal advice in accordance with specific circumstances.
---