Copyright protection is a very important aspect of your profession as an artist, musician, writer, photographer or designer. Cheap copyright registration is certainly desirable, but should it be at the cost of quality?
Certainly not. If you register your work with a copyright registration service, there are several things you have to look for, not only whether registration is cheap. Let's see how Copyright House deals with these.
Affordable Copyright Registration
The service should be affordable. At Copyright House all of our registration packages are set at a very low price. We offer such amazing value for money because Copyright House was set up by creative artists for creative artists. We understand that most creative people do not have loads of money, but all artists want to secure their copyright and the peace of mind that comes with that security. Our main goal is to give creative artists the peace of mind and security they deserve without them having to pay extortionate amounts of money.
Copyright House registration price plans can be viewed here.
Security
The registration service should be reliable and secure, so that your intellectual property is well protected during submission of your work. Copyright House follows strict security measures to protect your work.
Continuation
The service should not suddenly be unavailable. Copyright House has a set of procedures in place to prevent it from having to stop the service. One of the agreements is to not take out loans, or to take other financial risks.
Support
You should get help quick, whenever you need it. Our support department can be reached 9am - 5pm, 7 days a week.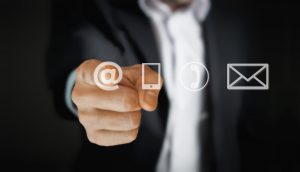 Next: About poor man's copyright - sending your works to yourself
The information on this page is not a complete guide but should be regarded as a basic overview to enhance your understanding of copyright. This is not legal advice and should not be considered as such. Some information may not be applicable in certain situations.