There is a measure of confusion over the difference between copyright free and royalty free content.
You've probably heard of both terms before now. But do you really know what they mean? Is there a difference between them?
In short, yes. Many believe themselves to be familiar with the term 'copyright free', but it is often confused with royalty free content.
Lots of people fall into the trap of thinking that, as most websites offer free content labelled for 'commercial use', then it must be copyright free. However, this is not the case.
Only content in the public domain, for which the copyright has expired or been forfeited, is classed as copyright free. Any other form of free-to-use content offered is typically royalty free.
So, what is royalty free content?
Royalty free content typically appears in our every-day life as the music playing in the background of a YouTube video, or the stock images on a website or social media post.
Royalty free websites such as Pixabay and Unsplash offer users the ease of using pre-made creative materials without infringing upon someone else's copyright.
The content is usually labelled for 'commercial use' and already edited, so that users who may wish to use them can insert them straight into their websites with minimal effort.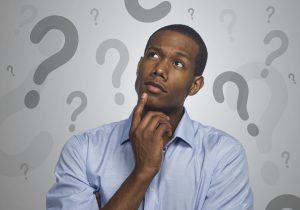 Unless explicitly stated otherwise, you may not need to ask for the permission of the copyright holder when using an image from a 'free' royalty free website. However, it would be wise to read their terms and conditions and license agreements, if any, before you post anything from those websites on your own website.
It's important to ensure whether the website owner is allowed to publish copyrighted materials belonging to others.
It is also advisable to take screenshots of the statements made with regard to copyright on that website.
Trademarks and other restrictions may still apply to any subject of the free content.
For example, if you want to use a photograph with a product that has a brand logo somewhere in the image, it may not be suitable for use as you do not have permission from that particular brand to use their logo.
This applies even if the logo is not the main focus of the image.
Furthermore, you must not state that the content is your own or depict any subjects in a negative manner.
While most of the content is indeed free to use without permission, most sites recommend giving credit to the original creator, as a thank you for their work. There is also the option for users to make a donation to the creator should they wish to do so after downloading their content.
Is royalty free content always free?
No, it isn't. It's important to note that royalty free content is not always free, and may also still be subject to copyright.
Royalty free content gets its name based upon the fact that there is only one upfront payment in order to use the image, and the creator will not likely receive further royalties (a recurring payment consisting of either a percentage of earnings or an agreed upon amount).
Although a lot of royalty free websites offer a wide variety of free-to-use content, others require a one-time licensing fee, or even a subscription to access and use the content available on their site.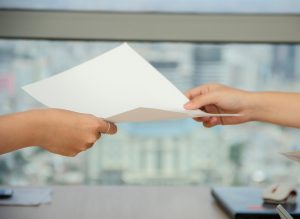 In this case, many creators submitting their work for royalty free usage do so on the basis that anyone who wishes to use their content will ask for permission or, typically, pay a fee first.
If you do not adhere to the rules regarding the content usage, then you may well be infringing upon the creator's copyright.
It is important to always be aware of who owns the copyright of the content that you are using, and to adhere to the creator's terms of use.
If you come across a piece of creative work that you would like to use for your project, then you should always ask for permission beforehand.
However, if you are unable to find the original creator, then it is safest to not use the work at all, for your – and the creator's - peace of mind.
---
Disclaimer: The information given on this website does not constitute legal
advice. We recommend that you seek specialist legal advice in accordance with specific circumstances.
---